No Fees unless you Win your Social Security Claim.

No Office Visit Required to Start Your Case.

Over 10 Years Experience in Social Security Disability Law.

YOU HAVE TO START BEFORE YOU CAN WIN YOUR BENEFITS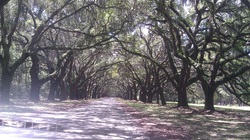 Patrick Wright does not stop fighting as long as you are fighting to claim your rights.
Our law firm does not run TV Ads. Our law firm does not run Newspaper Ads. We do not hire a marketing firm to do our marketing. Our clients are our only and the best emissary.

Was your application for the social security benefit denied even though you are disabled? We can help.
Did you get unfavorable decision after the hearing? We can help.
Patrick Wright has an extensive record of success in the federal court after you exhausted relief in the local level. You win some and you lose some at all levels of the Social Security claims process. Sometimes the case you expect to lose is the one you win, and vice versa. But you never know until you try.
Did your current attorney decline to take your case to the federal court? Maybe we can help.
We cannot fight unless you also fight for your right. You persevere. We work hard. At the end we usually win.


---